Crane Components
Technically and economically, the high-quality components from STAHL CraneSystems rank in the premium class.
Matched to them: perfectly coordinated CraneKits, unvaryingly high quality and competent contact persons for all questions relating to engineering and design.

Technical edge, safety and cost-effectiveness are guaranteed by the name
STAHL CraneSystems.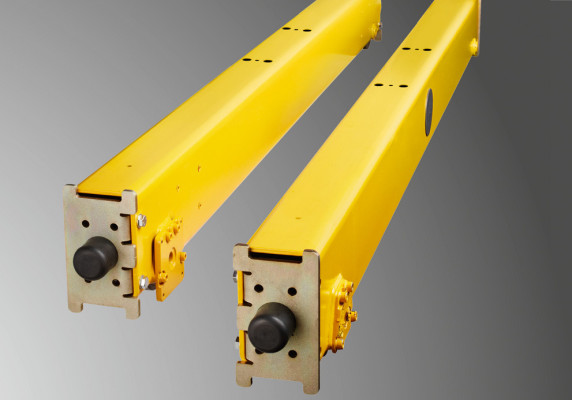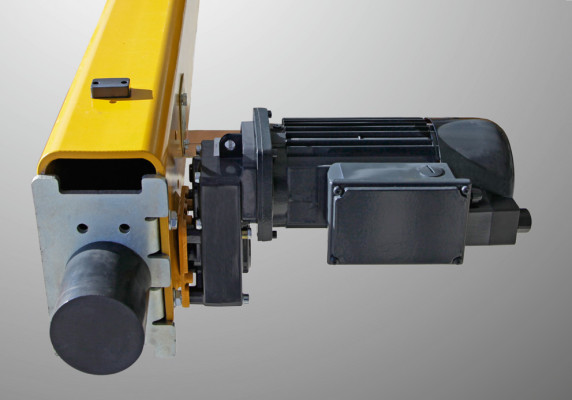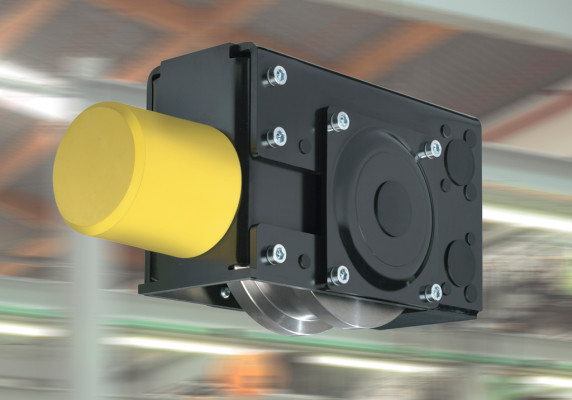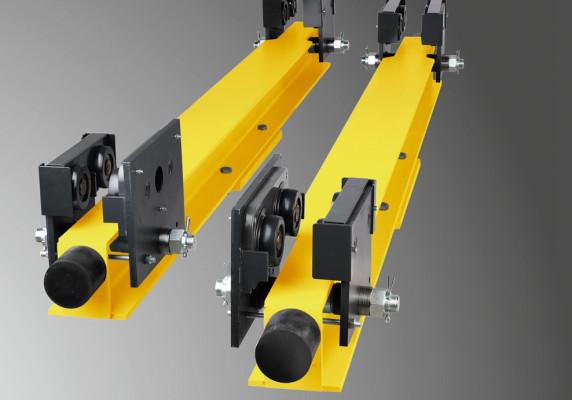 ---
End Carriages
The robust crane endcarriages from STAHL CraneSystems provide the basis of every good crane. In this respect everything depends on accurate manufacture, high safety standards and easy erection.
Our crane endcarriages originate in up to date series manufacture with a certified quality assurance system. They have proven themselves in operation thousands of times and have been improved time and again. Their compact structure makes them easy to mount on both suspension cranes and overhead travelling cranes.
Compact and robust
Wheels in high-quality self-lubricating
spheroidal graphite cast iron
Low-noise wheel drive
Smooth starting and braking characteristics
Simple adjustment to crane runway
Minimum stress on crane runway girder
Maintenance-friendly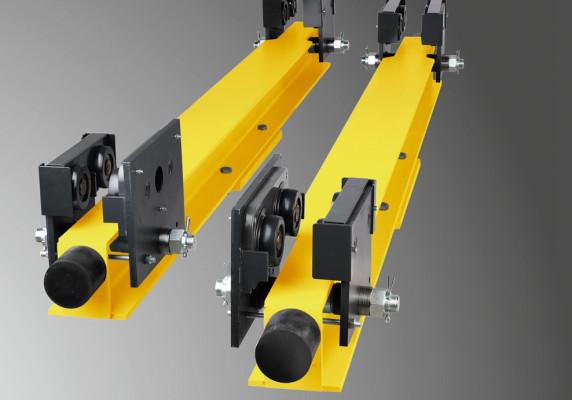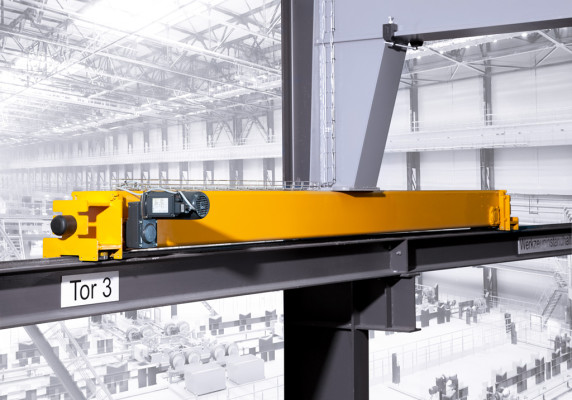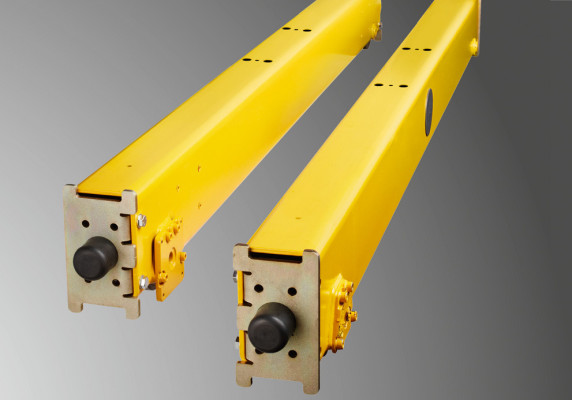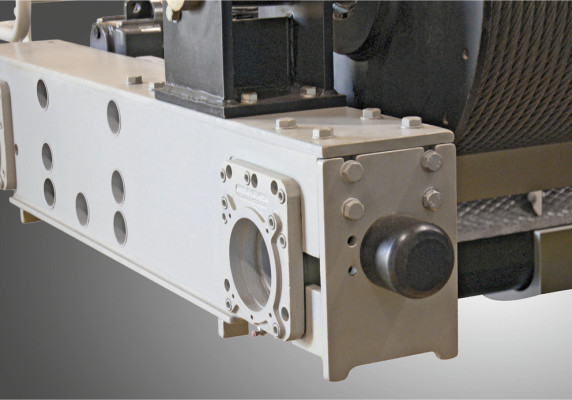 ---
Wheel Blocks
Wheel blocks are STAHL CraneSystems' range of products with practically unlimited potential applications: storage and retrieval machine, portal crane or stadium roof – our wheel blocks can get practically anything heavy moving. The rigorously modular system is designed for wheel loads from 5 t to 30 t. from six wheel diameters: 125, 160, 200, 250, 315 and 400 mm.
The compact units consist of a metal housing with integrated wheel.
Available in various assembly designs.
Wheel loads from 5 t to 30 t in 6 frame sizes
Multiple configurations for maximum flexibility
Reliable

drives

for every requirement
Self-lubrication ensures minimum wear
Lifetime lubrication of roller bearings
Maintenance-friendly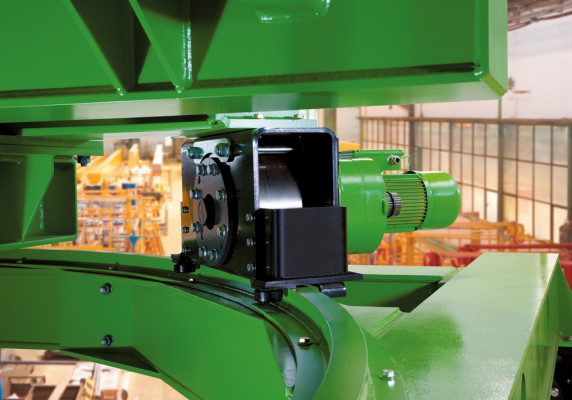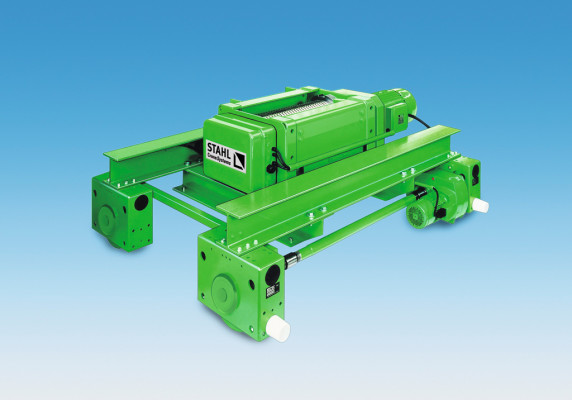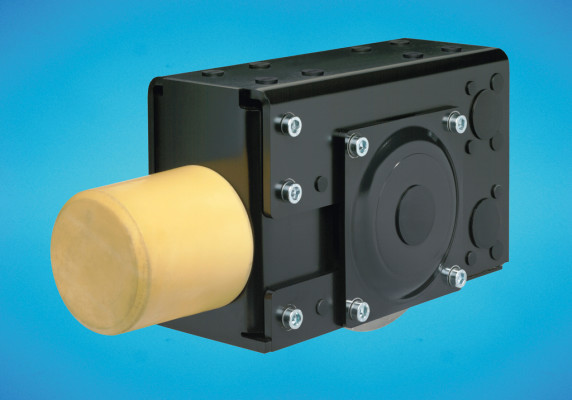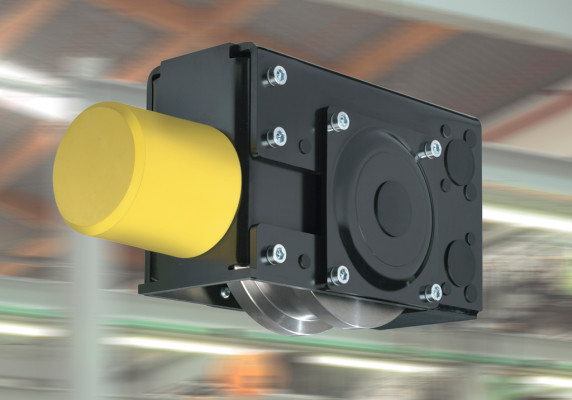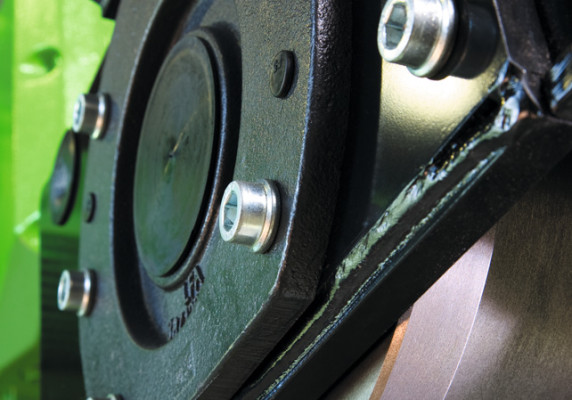 ---
Travel Drives
Travel drives set your crane in motion. They function as crane travel drives and move wire rope hoists, chain hoists and wheel blocks. The more precisely they can be controlled, the faster and more accurately the crane operator can position his load. The integrated centrifugal mass and the low-noise gears make for particularly smooth accelerating and braking – which has a positive effect on load swing, for example. Two speeds in a ratio of 4:1 are standard.
High duty cycle: 60 % DC
Maintenance-free gear with lifetime lubrication
Smooth running characteristics
Low-noise gears
Safe power transmission by spline shaft
Integrated disc brake
Integrated torque support