Chain Hoists
Chain hoists from STAHL CraneSystems are compact, convincing in their particularly short approach dimensions and their robust and low-maintenance construction. To this day, the successful ST chain hoist is the industry's benchmark.
No other manufacturer offers such a large complete range of chain hoists. With safe working loads between 63 and 6,300 kg, explosion-protected versions, modular design and countless off-standard solutions the chain hoists are equipped for the most varied applications.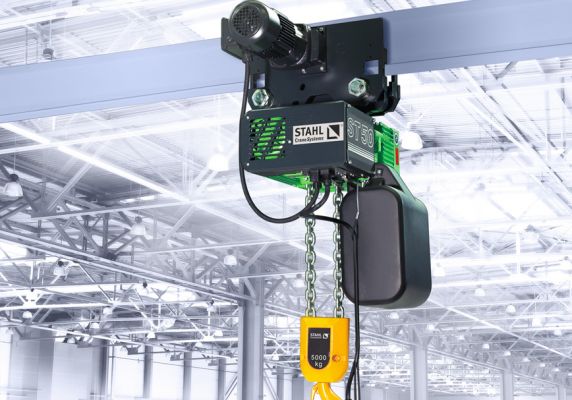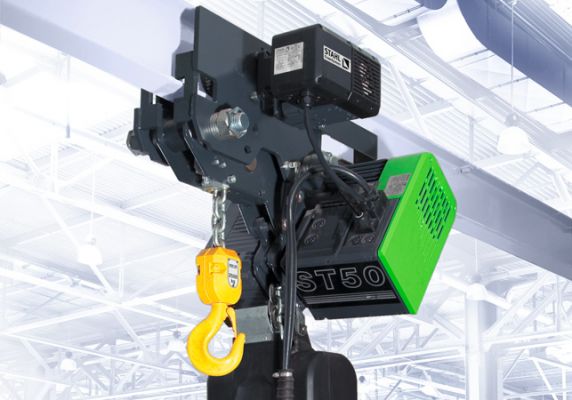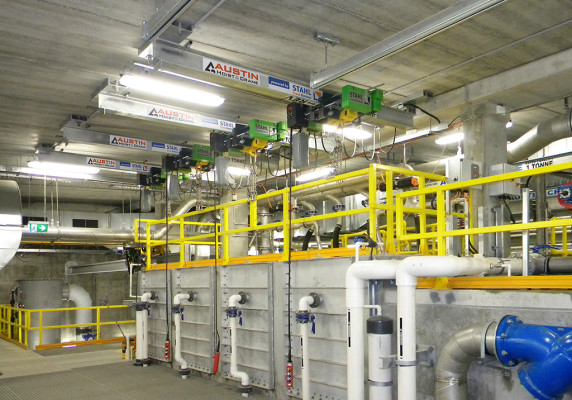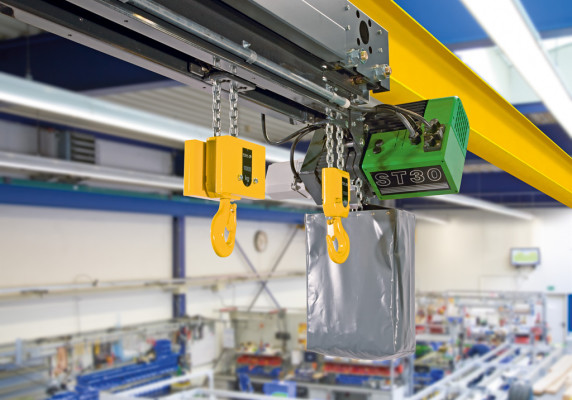 ---
Standard and Short Headdroom
The ST series from STAHL CraneSystems ranks among the most comprehensive chain hoist programmes. In use in thousands of applications for many decades, modernised and optimised over and over again, the ST chain hoist is a true classic. Powerful, reliable and undemanding as far as maintenance and power consumption are concerned, the ST series comes in 13 S.W.L. ranges, from 125 kg to 6,300 kg. The chain hoists can be used as stationary hoists with suspension hook or eye, with rigid mounting, or with a push or electric trolley, and are especially suitable for rugged applications in industry.
Proven thousands of times
All precision parts made in Germany
Robust, reliable, undemanding
Very high FEM classification
S.W.L. from 125 to 6,300 kg
Two lifting and travel speeds as standard
Modular system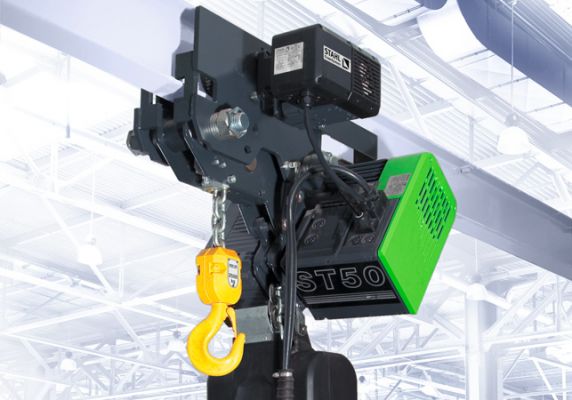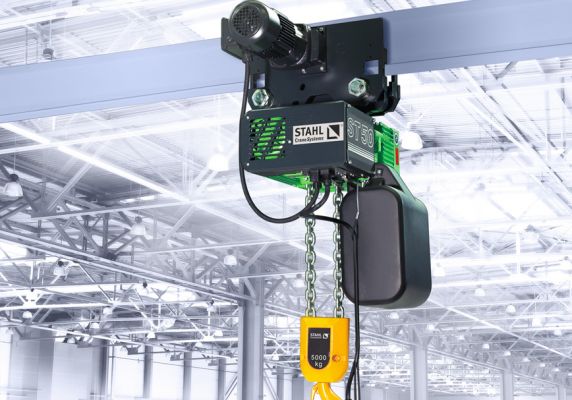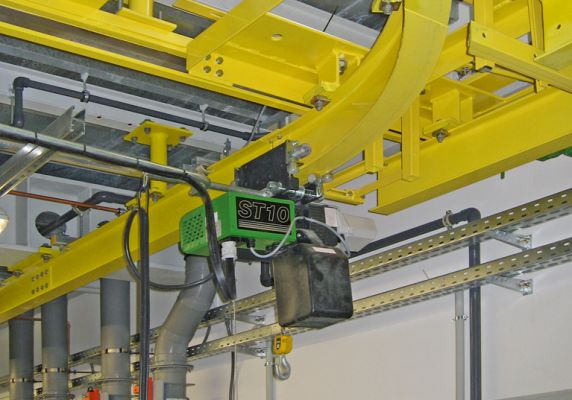 ---
Extra Short Headroom
STAHL CraneSystems sets new standards with its STK extra short headroom trolley. The construction of the short headroom trolley alone saves a tremendous amount of space. The body of the chain hoist is mounted at an angle, meaning that no return sheave is required. With its headroom reduced by 60 %, the extra short headroom trolley achieves maximum hook paths particularly in extremely low-ceilinged rooms.
210 mm headroom for 5,000 kg SWL
Modular system
185 mm headroom for 5,000 kg SWL
From standard components
Field proven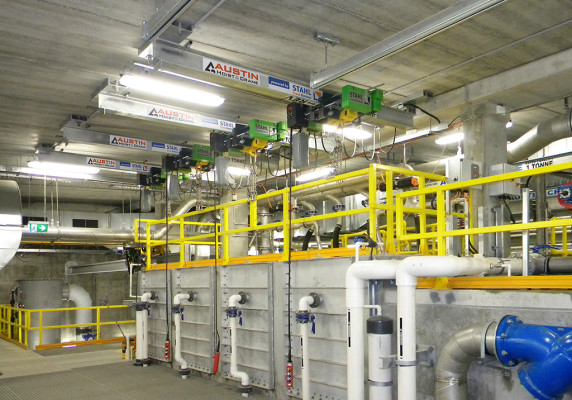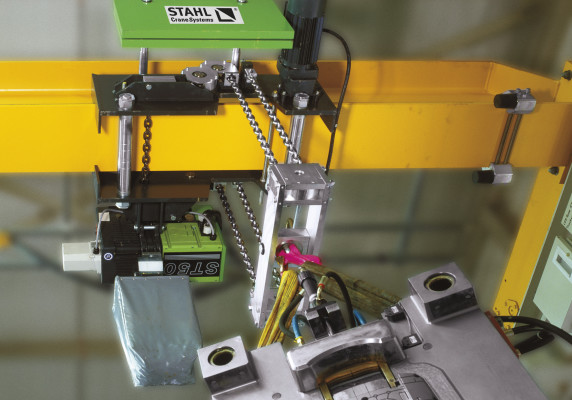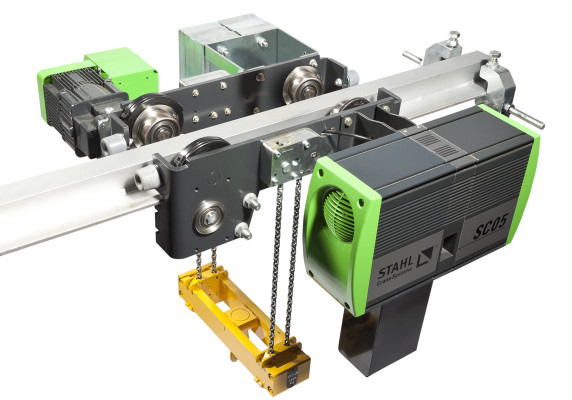 ---
Dual Chain Hoists
The STD dual chain hoist is a special development for long objects and loads that need to be picked up at two points. Even if the load is distributed unevenly, the STD with its one hoist motor guarantees an absolute synchronous operation of both hooks.
Low height for low halls
Absolute synchronous operation of the hooks
No swinging of the load
Slants ruled out by design
Individual adjustment to load width
Largely maintenance-free
Built from standard ST components
Explosion-proof version available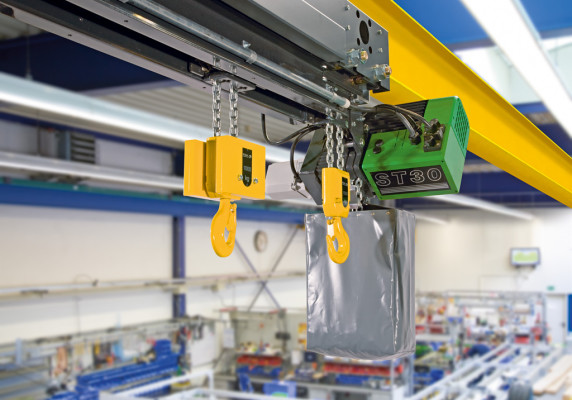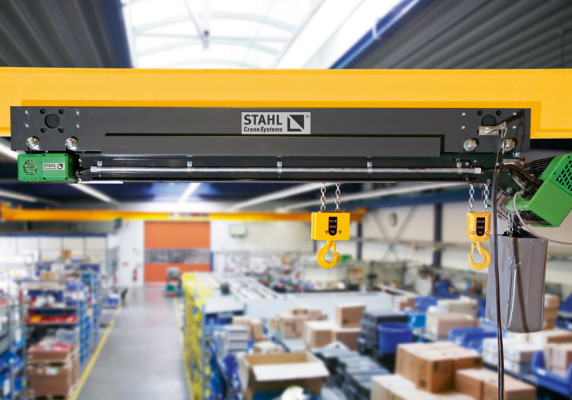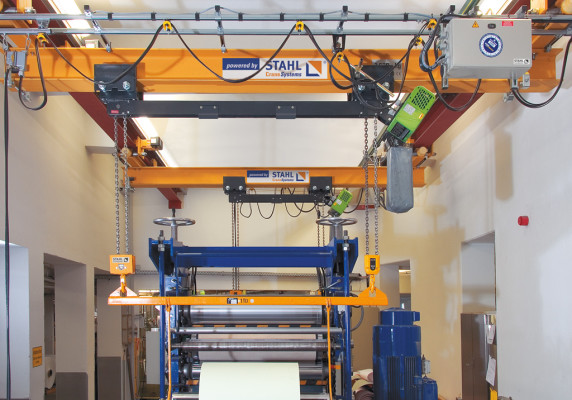 ---
Dual Vario Chain Hoists
Using their many years of experience and intelligent technology, R&D engineers from STAHL CraneSystems worked together in close contact with customers to develop the STD Vario dual chain hoist with electrically adjustable spacing between the hooks, a further gain in work safety and flexibility. The STD Vario is especially suitable for transporting long loads of different lengths (e.g. rods, timber beams and steel girders).
Electrically adjustable spacing between the hooks
No additional lifting beam necessary
Absolute synchronous operation
No accidental displacement of the load hooks when lifting or travelling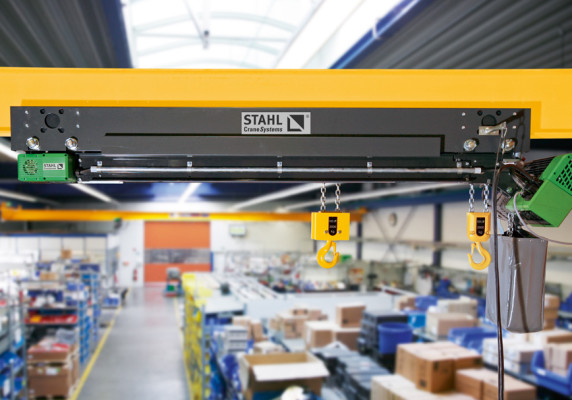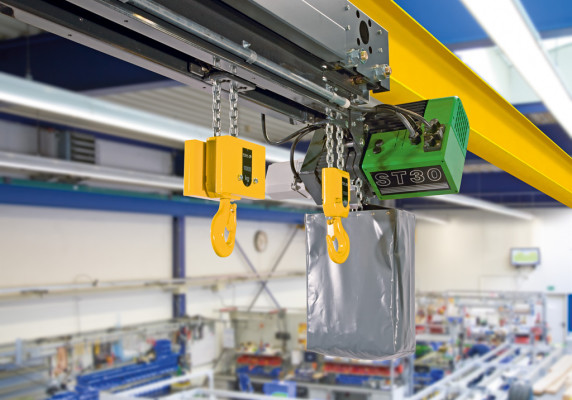 ---
Big Bag
The Big Bag version from STAHL CraneSystems offer an outstanding special feature : the free choice of the distance between the chain hoist and load hook and the ability to lift bulky loads up to top hook position without any obstructing edges such as trolley, chain hoist or chain box getting in the way. The Big Bag design is available for S.W.L.s up to 3,200 kg and also in an explosion-proof version.
Free choice of distance to load hook
Unobstructed lifting to top hook position
Low headroom for low halls
S.W.L. up to 3,200 kg
Based on the tried-and-test ST series
Explosion-proof version available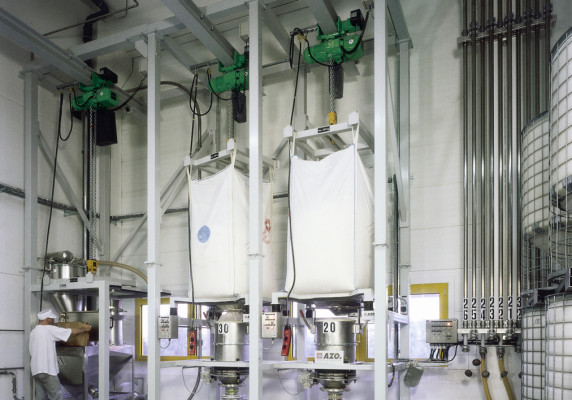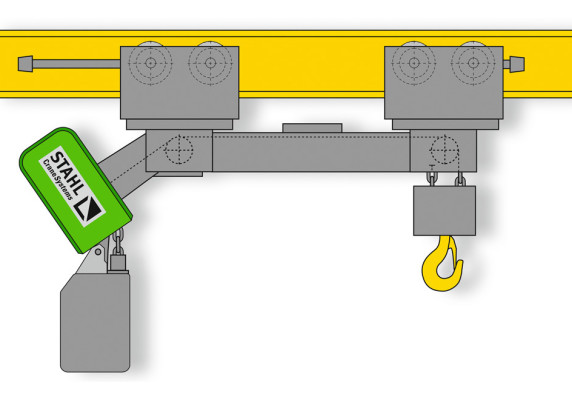 ---
Off-Standard Chain Hoists
One of the big strengths of STAHL CraneSystems is off-standard solutions. Our strong R&D department has had an instrumental influence on progress in crane technology over the last 100 years and has time and again introduced intelligent new products on to the market. This know-how and experience gives us the flexibility to develop the perfect solution for your project in the shortest of times
Perfectly adapted to your project
More than 100 years of experience
Short development time
Economical thanks to modular system
Perfected thanks to the use of proven standard components
High quality and reliability from own production in Germany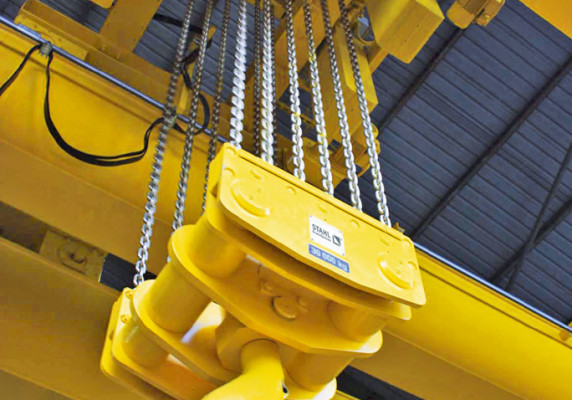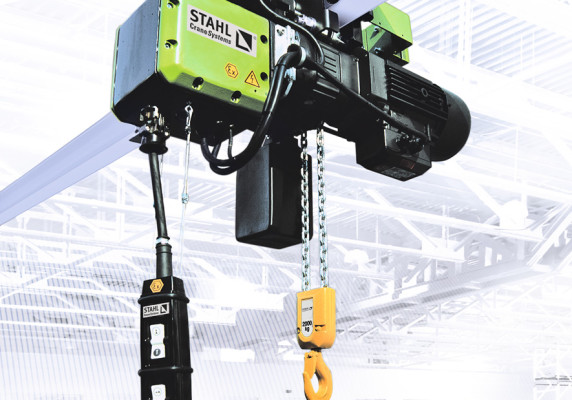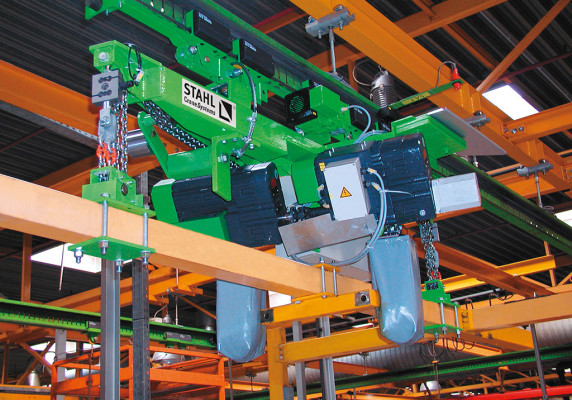 ---
Application examples
– Application examples – STAHL
– CraneSystems chain hoists
– Standing the test of time